TOP STREAM 32Kbps (10Khz)
. . . I'm not goin' anywhere, those are my samples, no, really man, I sell Fuller Brushes on the side . . .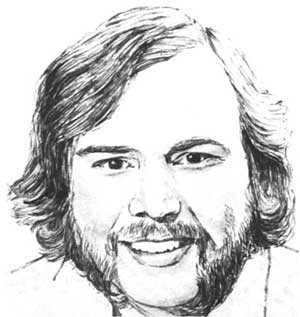 Ron O'Brien, WPGC, 1976
[Description by Uncle Ricky]
Big Ron Revisted, produced by The Aircheck Factory in the early 1980's, chronicles the fast-moving career of Big Ron O'Brien (real name: Richard Walls) from KUDL Kansas City in 1970 to KFI Los Angeles in 1979. O'Brien was selected as Favorite Talent of 1978 by subscribers of Around The Dial.
Between KUDL and KFI are samples of Ron's work at WCAR Detroit, WCFL Chicago, KTLK Denver, WXLO (99X) New York, WOKY Milwaukee, WPGC Washington, D.C., WFIL Philadelphia and WRKO Boston. You'll also hear excerpts from Big Ron's single, Take Some Time Out.


Ron O'Brien, WOGL

This retrospective is narrated by

Tony Raven

, who worked with Ron at KUDL as

Weird Mitchell

.

Ron O'Brien was born in Des Moines, Iowa on October 24, 1951, and died at the age of 56 from complications of pneumonia, on April 27, 2008. He had been working at WOGL-FM in Philadelphia.