TOP STREAM 32 Kbps (10 Khz)


Joe Nasty, KTNQ Los Angeles, March 1977 (09:33)
. . . would you get that cow out of the control room . . .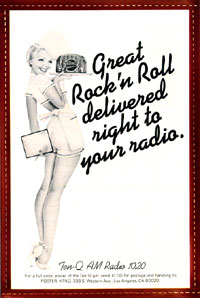 Here's a loud, mostly crisp and clean and 'scoped composite of Joe Nasty from KTNQ. It was recorded from TEN-Q in March of 1977, and it demonstrates the excitement of the format under PD Jimi Fox.
Nasty really isn't nasty at all - but Joe sure fits in this format.
I think what 10-Q did in L.A. in those years was remarkable. Their playlist included songs that appealed to pre-teens and 20-somethings, and even when they played a "wimpy" song, the energy never died. Plus, they had Tom Campbell spots.
It was the perpetual Top 40 station for the eternal kid.
Joe Nasty passed away in San Antonio in August, 2016. He was 68.