TOP STREAM 32 Kbps (10Khz)


This Exhibit 'SCOPED (09:37)

. . . For the property tax payers, special for ya, for the over thirty boppers . . .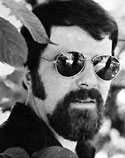 Humble Harve
[Description by Uncle Ricky for this exhibit contributed by Don Jennett]
Humble Harve is cool and smooth in this all-too-short but oh-so-hi-fi studio aircheck from Thursday, January 29, 1970.
The big KHJ Zodiac Jackpot contest, with Gypsy, the medium to match a future course for you, starts Monday.
©2013 REELRADIO, Inc. All Rights Reserved