TOP STREAM 32 Kbps (10Khz)


This Exhibit 'SCOPED (09:14)
| | |
| --- | --- |
| UNSCOPED | 'SCOPED |

. . . sittin' around, having our second cup of coffee this morning . . .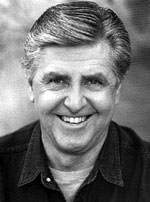 Johnnie Darin
[Description by Uncle Ricky for this exhibit contributed by Don Jennett]
This off-the-air recording showcases a relaxed and friendly Johnnie Darin from Friday, June 5, 1970, just before 10AM on KRLA. It's a cool June morning in Los Angeles, there's sparse use of jingles and a good variety of hit music.
Johnnie Darin passed away on March 9, 2014 from pancreatic cancer. He was 74 years of age.

©2014 REELRADIO, Inc. All Rights Reserved