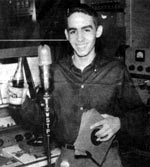 Gary Edens at 15, WSTP 1957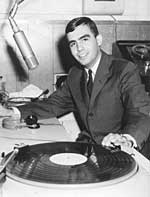 Gary Edens, WKIX, 1964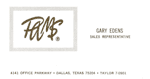 Edens was a PAMS rep from 1965-1968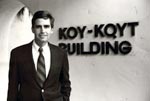 Edens became KOY GM in 1970. This picture is from 1981.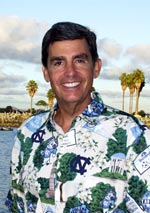 Gary Edens, today

Gary Edens, who was inducted into the Arizona Broadcasters Hall of Fame on October 13, 2000, had a short career as a disc jockey, from 1957 through 1964. He writes:
" It was not a bad time to be on the air in Top 40 radio, with Elvis, Motown, the Beach Boys, and the Beatles. My first jobs were doing afternoon shows while still in high school at WSTP and WSAT in my hometown of Salisbury, NC. During college days at UNC Chapel Hill I worked weekends at WSSB, Durham, and later did afternoon drive at WKIX, Raleigh. After graduation in 1964, I jocked at co-owned WPDQ, Jacksonville, FL.
Following six months active duty in the National Guard in 1965, I joined the sales staff at the legendary PAMS Productions of Dallas. While at PAMS I sold syndicated and custom station jingles throughout the US. In 1967 I spent six weeks in Australia developing PAMS clients in that country. It was an historic time to be part of Bill Meeks' PAMS during its heyday with best sellers like the Jet Set, the Go Go Series and Fun Vibrations.
In 1968 I rejoined WKIX in Raleigh in sales and worked there until 1970. WKIX was then owned by Southern Broadcasting Company, and I was asked by the company to go West to their new acquisition, KOY, Phoenix. I did and that move became my last move in radio. After thirty years, Phoenix is still home.
While I came off the air in 1964 as a DJ - maybe I took Clint Eastwood's Dirty Harry words to heart, "a man's got to know his limitations" - throughout my career in management and ownership, I have always had a keen appreciation for superb radio personalities and imaginative production.
Over the years I was privileged to be associated with some of the best on-air talent in the business. People like Scott Shannon, Jeff and Jer, Bill Heywood, Alan Chilcoat, Pat McMahon, Charlie Van Dyke, Tim and Willy, Jack Murphy, Terrence McKeever, Jo Jo "Cookin'" Kincaid, Anita Rush, John Lander, Mason Dixon, Cleveland Wheeler, John Harding, and Dick Lamb, to name just a few.
As I go through my many boxes of tapes, I will archive some of my favorites here. "
The Repository thanks Gary Edens for sharing!