TOP STREAM 64Kbps (14Khz)

This Exhibit 'SCOPED (23:46)
. . . by the hand, pretty mama, that's not my hand, pretty mama . . .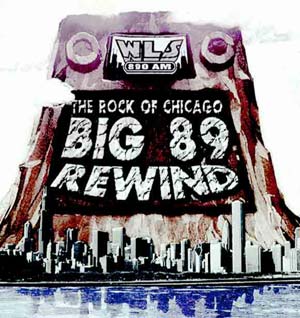 [Description by Uncle Ricky]
Following the lead of sister-station WABC, WLS brought back some of the music and personalities of the station's legendary MusicRadio days on Memorial Day (May 28) 2007, for THE BIG 89 REWIND.
This exhibit highlights one of our favorite hours: John Records Landecker from 9-10 PM, the last of four hours. Landecker does his first Boogie Check since 1979, and is joined in the last few minutes by Tom Kent.
REELRADIO previously streamed the entire BIG 89 REWIND broadcast on July 4, 2007.