TOP STREAM 64Kbps (15KHz)

Mike Wade, Lee Hamilton, WPIX-FM NY July 5, 1984 (46:39)
. . . Love songs are what we do best . . .
[Description by Uncle Ricky]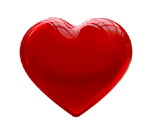 Ah! For Valentine's Day, 2010, we present this late model (revived?) version of WPIX-FM in New York City. Mike Wade and Lee Hamilton are most definitely identified in this 45 minutes, along with a traffic guy named Pete.
Softly in the background, with your baby by your side, who cares what station it is? You're with your "X"... Alright! As long as there is no alimony involved, bring on the automation and mergers, but first...
Let's kick back, and enjoy some cool 1984 love songs for 30-somethings, shall we? After all, a 30-something then is a 56-something now — and the fidelity is SOOO good!