TOP STREAM 64Kbps (8KHz)
National Lampoon Radio Hour Traditional Christmas Show, December 22, 1973 (59:42)
. . . Open up, comrades. It is Santa Karl! . . .
[Description by Uncle Ricky]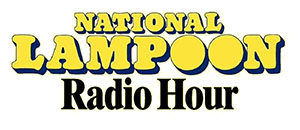 This hard-to-find recording of the 6th

National Lampoon Radio Hour

was captured from

WRVR-FM

in New York, and while the fidelity is not fantastic, the content is priceless. This syndicated program was distributed nationally beginning on November 17, 1973, and only the first thirteen shows were a full 60 minutes. The program was cut to 30 minutes before ending on December 28, 1974. Many of the talented performers heard on this show went on to TV comedy shows

Saturday Night Live

and

Second City TV

.

Michael O'Donoghue

,

National Lampoon

editor, was the head writer for the first two seasons of SNL, and created and introduces this show.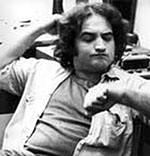 This Traditional Christmas Show features the late John Belushi, who appears several times, including a rousing finale. We can't possibly identify all the voices, but the ongoing gag is Christmas Around The World, where Miss Joan takes the children on an imaginary flight to Great Britain and Germany before the plane is hijacked. We hear a cut from The First Family, the animals talk on Christmas Eve, Santa has a warning for bad little kids, The National Lampoontones have a song and so does Howdy Doody. The hilarious cold-war send-up of Christmas In Russia may be the funniest skit.
Remember, chickens get headaches, an Irish Christmas isn't all fun and games, and, to all, a very painless Marxmas, and have a New Year.