TOP STREAM 32.0Kbps (16KHz)


Ron Brandon, WNOE New Orleans, 1963 (5:00)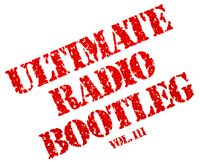 . . . find out where she comes from . . .
[Description by Uncle Ricky]
Ron Brandon went on to publish Radio Music Report, but in 1963, he played the tops of the pops at legendary WNOE in New Orleans, Louisiana.
World Class Hybridizer Jimi Fox Produced, Edited and Engineered the Ultimate Radio Bootleg Volume III album. This aircheck was part of a "THREE B" feature that included Kent Burkhart, Brandon, and Buzz Bennett.