TOP STREAM 64Kbps (10KHz)

Sean Casey, WOR-FM New York, May 30, 1969 Pt.1 (01:06:23)

This Exhibit 'SCOPED (18:44)
| | |
| --- | --- |
| UNSCOPED | 'SCOPED |
. . . Sean Casey jumpin' up and down and enjoyin' it with ya . . .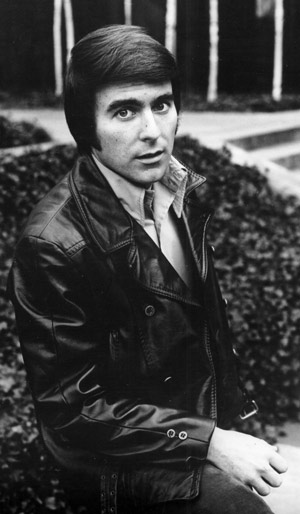 SEAN CASEY, WOR-FM
[Description by Uncle Ricky]
Sean Casey is polished and enthused on WOR-FM, with a portion of the All Time Top 300, from Memorial Day, May 30, 1969. Sean also worked in New York at WPLJ-FM and WCBS-FM (twice), as well as WWDJ in New Jersey and WHDH in Boston. Johnny Williams at 440int.com says he was last known to be PD at WPLM in Plymouth, Massachusetts.
A few surprises here, some classic era spots and varying fidelity. The original stereo is really quite good, but wherever this one was recorded, the signal was just not quite strong enough. There's a little splatter on everything.
Several songs were restored, either because they were incomplete or truncated in the orginal recording, or suffering from unacceptable distortion due to FM splatter. Because stereo orginals from 1969 are often impossible to find, it is likely song versions may not accurate to the era. For the lack of infinite resources and time, we apologize.
You can also listen to earlier portions of this All-Time Top 300 hosted by Al Brady.