TOP STREAM 64Kbps (15Khz)
| | |
| --- | --- |
| | REELRADIO Presents The WLS 2008 Big 89 Rewind REPLAY |
This one-time stream was presented on July 5 and July 6, 2008.

. . . could you widen the door, so I could get my head out, please? . . .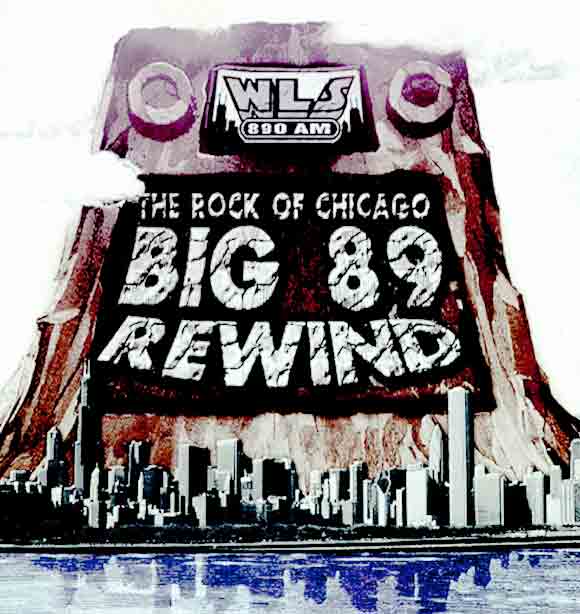 [Description by Uncle Ricky]
In 2008, for the second year in a row, WLS/Chicago brought back some of the music and personalities of the station's legendary MusicRadio days on Memorial Day (May 26) for THE BIG 89 REWIND.
This REELRADIO Independence Day Weekend REPLAY is commercial-free! Almost all commercial content, and much of the news, weather and sports has been removed from the original WLS .WAV files. This REELRADIO presentation has been re-processed. The program was recorded on a PC at the station, after some (unknown) automatic gain control. Sometimes you'll hear some PC beeps and clicks. There's also a low-level "buzz" audible at some points. (Noise reduction was used where appropriate.) A few songs were apparently played from low-rate online encodings, and a few songs are in hi-fi stereo.
For the REWIND line-up this year, Uncle Lar' and Little Tommy didn't want the morning shift!
Karen Hand, Linda Marshall, Catherine Johns, Gil Gross and Les Grobstein are also heard during news segments.
Our edited REPLAY stream, covering 18 hours from the original WLS recording, will stream for approximately 13 hours and 31 minutes, and will repeat 3 times beginning Saturday, July 5 at 12N (Pacific).
A 'scoped version of this radio event has also been contributed as a future permanent Repository exhibit. Our thanks again to Kipper McGee and The Big 89 - WLS!