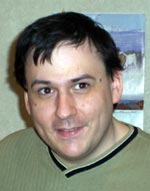 Candid Joe Collins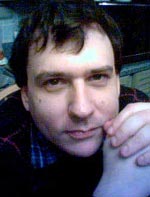 Introspective Joe Collins

Here is a collection of some of my favorite airchecks from the 70's and 80's. I grew up in Portsmouth, VA and loved the radio ever since I can remember. I listened to WGH, WNOR, WQRK and WTAR as a kid and I have very fond memories of all of the Hampton Roads personalities from that time.
I started collecting airchecks when I was in High School and I have never stopped! After school, I went to work for WTAR and went on from there to their FM sister station, WLTY. Then it was on to Roanoke and later, back to Hampton Roads where I've worked as an announcer, PD and engineer at stations around the market. As of August 2006, I am the Operations Manager for First Media Radio in Roanoke Rapids, NC.
I am a huge fan of fun, entertaining personality radio. I have always tried to make my on air shows as fun and exciting as the great jocks I grew up listening to did. Radio, when done right, is pure magic. I hope anybody who hears these great moments in Hampton Roads radio will get as many smiles from them as I do.