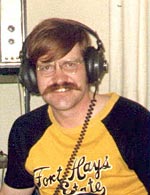 Joe Wicks in Burlington, Colorado, 1976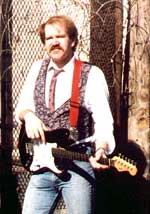 Joe Wicks in a band that makes a little money, (but still keeping the day job) 1985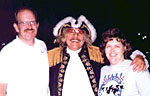 Joe Wicks, Paul Revere and Joe's wife Carolyn, 1998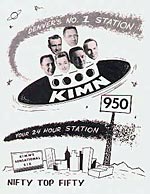 KIMN Denver May 1960


by Joe Wicks

I was born in 1954, about halfway between WLS and KOMA, just a bit west of KOIL, in Grand Island, Nebraska. Having a central location and little natural AM interference I discovered the secrets of AM radio at an early age. My ears lit up though, when I first heard Roy Orbison's "Oh Pretty Woman". At that point I became hooked on listening for more raw energy via my moms tabletop Silvertone in the kitchen. Late night with KOMA was not just fun, it was a way of life! I wanted to be in a "KOMA Band" like The Rumbles, The Red Dogs, The Blue Things, or the best name ever: Spider & The Crabs!

In 1967, my family moved to Denver. Not wasting a minute, I searched the dial that first night looking for KOMA. Instead, I discovered KIMN and KBTR. The Boss Jocks versus The All-Americans! Personality, Rock & Roll and it was all in My Town! At about 15 I decided to try for a career in radio. My break came when some of us from my class traveled out to Burlington, Colorado to audition live for the owner of a daytime AM-KNAB. Al Ross picked me and I stuck around KNAB for 8 years in full and part time positions while I took an unplanned detour into law enforcement (that's another story). The station got a new owner and went AM/FM. I ran a Sunday FM board shift for many years, with the full timers dubbing me "The Disco Gestapo".

In '82 I ventured into the life of a retail business owner, selling the business for a profit in '91. Money in my pocket, ready for a change, I applied for radio sales jobs and hooked up with KKPR AM & FM in Kearney/Grand Island, Nebraska. Eventually became Sales Manager, but the fun part is that I'm the emergency third string "remote talent", fill in on-air once or twice a year and they let me voice a commercial on occasion... (if it's for one of my own clients).

In late 1997, I developed the "95 Fabulous KIMN Tribute" web page. As a fan, I was disappointed that of all the tribute sites out there, none were for Denver stations. I took what souvenirs I had, searched the web for historical background and names and photos... lumped it all together and waited for it to be discovered. Since then, a lot of tapes, photos and memories have been donated by former KIMN people and the page is growing steadily.