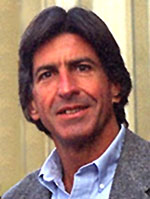 Kevin McKeown says he's been lucky enough to be in interesting places at interesting times:
College radio was the starting point... I was one of the late '60s crew who turned Yale's WYBC-FM into a pioneering progressive rock station. Meanwhile, I paychecked as a Boss Jock at WNHC, New Haven, and worked overnights for a while with my radio idols at WPOP, Hartford.
Between 1971 and 1973 I took my combination of progressive rock music tastes and top 40 formatic sensibilities to WPLR, New Haven, in one book pulling a clear majority of male 18-34 listeners in the metro...a 52 share. I left for California, where I was FM morning DJ, news anchor and then operations manager of KGB FM&AM. I came to L.A. in 1976 to be station manager, later general manager, of KROQ FM&AM, and have lived here in Santa Monica since.