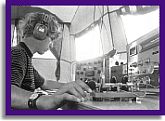 1970 - 'da da dit dit' ...
or 'do wah diddy'?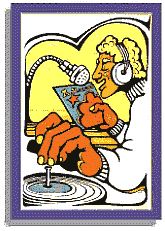 1977 - WGBW - platform shoes & big hair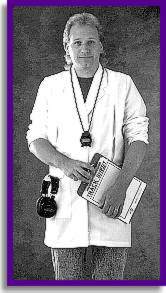 1992 - the Audio Doc is in

Being a lifelong fan of ham radio, tape recorders, disk jockeys and rock and roll music, it would follow that I'd end up in radio one way or the other. Except for a couple short stints behind the mic, 'the other' mostly applies … I'm an audio production guy and now a multimedia man too.

My official bio reads like this:
When

Mark Heleniak

was eight years old, he and his friends agreed to save up their allowance monies to buy Schwinn Stingray bicycles. When the purchase day came, Mark opted instead for a Panasonic portable 5" reel-to-reel tape recorder, and a career altering decision had been made.

Since then, Mark has leveraged his interest in audio with two recording studio businesses, a part-time career as a voice-over talent, and his newest venture, a multimedia communications firm.

Although Mark's diploma credits him with a Bachelor's degree in Mass Communication, his educational experience was long-lasting and far-reaching ... he also studied Electronics Engineering, Music, Marketing and Public Relations, and honed these skills in unison with (and payed the bills by) fixing guitar amps and riding the Midwest band circuit as bass guitarist and vocalist.
I'll add that I now have a new hobby ... listening to airchecks over at Uncle Ricky's place.

Thanks to Uncle Ricky and everyone who has contributed material to this fabulous site, and happy listening.