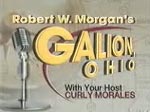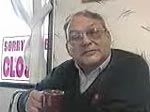 Our Host, Curly Morales.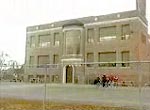 Galion Junior High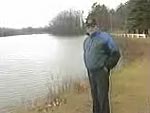 One of Robert W.'s favorite spots for fishin'.


n November of 1997, I received a call from Robert W. Morgan's wife, Shelley, who told me that RWM wanted to take his daughter, Susanna, back to his home town of Galion, Ohio to show her the sites.

Since he was battling his lung cancer, Shelley thought it would be a good idea to have some videotape of the old homestead. The idea blossomed into hiring a professional video crew and convincing Robert's childhood best friend, Curly Morales, to do a travelog of Galion, narration and all.

Curly had no show business acumen, whatsoever, but as you will see, he handled it like a seasoned pro. The tapes were over-nighted to me and I added graphics, music of the period and edited together the video titled "Robert W. Morgan's Galion, Ohio".

We gave it to Robert on Christmas Eve of 1997. He was very touched and watched it several times. We sent copies to his brother and Curly, and are pleased to offer it to his friends and fans for Christmas, 1998.

Kevin Gershan is a Los Angeles native who was weaned on Boss Radio. He first met Robert W. Morgan in 1969 visiting KHJ as a groupie.