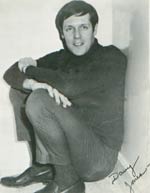 Paul Bicknell
as Davy Jones
at WPGC,
Washington, D.C.,
circa 1968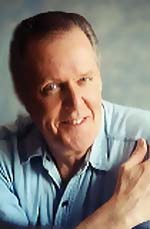 Paul Bicknell, Today

Paul Bicknell was born and raised in New England, and spent his formative years in Arlington, Massachusetts. After attending Boston University, Graham Junior College and the Leland Powers School of Radio, Television and Theatre, he got his first radio job at WPOR in Portland, Maine, followed by stints in Springfield, MA. at WHYN and a summer replacement position at WBZ in Boston. He spent a few "miserable" months at WCOS in Columbia, S.C., before joining WPGC AM-FM in Washington D.C. in late 1967, where he stayed for almost five years. Paul writes, "I was the top-rated night jock for my entire stay with one of the greatest radio stations in the United States."
In 1972, Paul resigned his position at WPGC to join WMAL-FM which had just switched from Classical to "Underground". After a year in morning and afternoon drive, he moved across town to WMOD (Oldies), before forming Bicknell & Associates, an advertising agency. His partner suffered a near fatal automobile accident on New Years Eve, 1979, and that was the end of the agency.
He joined WBAL in Baltimore and did talk overnight until 1983 when he and Ed Graham founded The American Radio Network. In the early '90's he worked behind the scenes attempting to start a new Public Radio Network, funded by the A.S. Abell Foundation, but the funding dried up and the network never reached its potential.
Paul is still extremely active in the voiceover business and sends commercials and narrations all over the country from 64-track digital studios. "I'm the lucky husband of former Baltimore air personality Renee' Connelly and have three beautiful children," writes Paul.
"Life is good."
The Repository thanks Paul Bicknell for sharing!