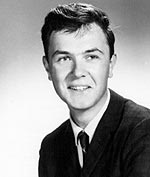 Richard Baugher, 1967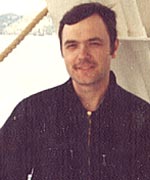 Richard Baugher, 1976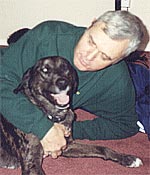 Richard Baugher, 2006


Richard Baugher's love for radio started at the age of 7, when he got his first transistor radio. Growing up in Trenton, New Jersey meant he could listen to New York and Philadelphia stations as well as Lehigh Valley stations, and the local Trenton stations.
At the age of 12, his parents gave him a bigger radio, and he discovered all the stations he could get at night.
At the end of 1967, Richard enlisted in the U.S. Air Force and that gave him the opportunity to hear stations he had never heard before.
Richard wrote:
"All of the recordings in my Collection I taped myself over the years, except for one, which I got in a trade. My only regret is that I didn't tape more, but I guess we could all say that.

I think some of you are like me - you never worked in radio, but buried somewhere in your house is an old tape or two that you made. Please consider sending it to REELRADIO. It may just be the one program that someone is dying to hear. I know I'm thankful for all the WMCA tapes that have been contributed."
The Repository thanks Richard Baugher for sharing!