The
Dick Clark National Music Survey
was launched in 1981 by
Dick Clark
(November 30, 1929 - April 18, 2012) for
The Mutual Broadcasting System
. Designed as a direct competitor to
Casey Kasem
and
American Top 40
, the show was syndicated on vinyl and intended for weekend broadcast. Network commercials were included on the program discs. Clark hosted the show until he left Mutual in 1986.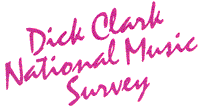 It's not clear, but Clark may have actually produced two versions of this show, one for CHR stations, and one for Adult Contemporary stations. This show, dated for air on the weekend of November 3, 1984, takes the playlist from the Adult Contemporary charts of
Radio & Records
magazine. And, instead of a Top 40 countdown, Dick reviews the top three from the previous week, and then counts down the Top 25, throwing in a couple of "former number one" oldies along the way.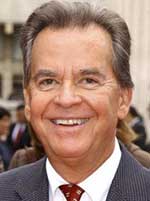 Dick Clark
These discs have been in storage since I received them in 1984. It's obvious that Mutual and Clark were shipping a quality product. The show's cue sheets were printed on heavy, cotton-fiber paper. They had never been out of the box, the discs had never been removed from their sleeves and of course, they had never been played! This accounts for the exceptionally clean sound you will hear. In fact, the audio is
so
good on this one that in addition to our regular Real Media full and 'scoped versions (in three parts), we are also offering an extra high-fidelity long-playing HE-AAC Flash stream. It's the same hi-fi stream available to our iPlay subscribers.