TOP STREAM 32.0Kbps (16 Khz)


Richard Irwin for Doug Limerick, WIXE Monroe N.C. 12-30-1969 (05:12)
. . . The Metrolina Maximum Music Mutha . . .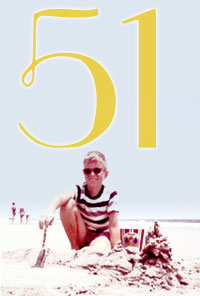 Uncle Ricky (seen here about 1956?) was born January 8, 1951.

Description by Uncle Ricky

For my 51st Birthday Treat (January 8, 2002) I have selected this short sample of WIXE in Monroe, N.C. (just south of Charlotte.) WIXE was a 500-watt daytimer managed and programmed by "Brother Dave" Hedrick. I had worked at WIXE during the summer and on weekends while in high school. This recording, from December 30, 1969, was made while I was on Christmas vacation from my freshman year at East Carolina University. I was 18 and didn't realize until years later how fortunate I was to have worked with so many talented young adults. WIXE was an amazing radio station and this short exhibit is not intended to tell the WIXE story. Note the fabulous accent reverb, time-tone and "custom" jingles. Now THIS was Top 40 radio!

I was filling in the midday shift for Doug Limerick, (ABC Radio News) because Doug was filling in for Larry Dixon (WAPE). Both Doug and Larry are heard briefly. Doug appears twice, first as the voice for The Pizza House spot and during a newscast masquerading as Mutual newsman Robert B. Croft. (Don't get confused - the real Robert B. Croft is also featured on a Mutual newscast.) As I remember, Doug thought he should "be someone different" for the newscast since he was coming up as himself an hour later. As for Larry Dixon, he is heard after Doug's newscast saying "December Thirtieth" (in an authoritative way, of course.)

During this period, I remember Brother Dave and I were amused with a local R&B jock who frequently shouted, "Heavy, Funky, Whup it on me!" over his favorite soul music. I thought this was hilarious and ripped it off.