TOP STREAM 32Kbps (10Khz)

. . . Direct from the edge of the lunatic fringe . . .
Description by Uncle Ricky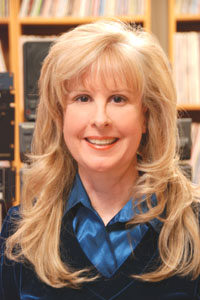 Rollye James, 2008
Rollye James

first contacted REELRADIO in the summer of 2014, when we were dealing with problems that ultimately resulted in the loss of hundreds of subscribers. She expressed her concern then, and I remembered her thoughtfulness.

John Rook had great things to say about Rollye, so when I contacted her in the summer of 2015, asking if she could help us let others know we needed help, she suggested I join her on her Friday night Internet show on September 4, 2015.
I was very excited to do this, Rollye is a wonderfully talented and knowledgable host. We talked about how REELRADIO has changed over the years and how I hope we can maintain sufficient support to stay online until our twentieth anniversary, on February 12, 2016.
She presented some excerpts of REELRADIO exhibits, including Jack Armstrong on WKBW, Night Wolf on WMAR, Jim Runyon on KYW, The Real Don Steele on KHJ, and the Salesman Recording A Spot. You can find the full exhibits by using the FINDIT utility on the homepage.
Rollye and I talked for two hours and 38 minutes, on radio in general and the history of Top 40. We had also talked earlier in the week, so we felt comfortable talking again for the "live" stream a couple of days later. I talked too much, but Rollye was outstanding. Thank you, Rollye!
As of September 6, 2015, this exhibit is also available as a MP3 download at:
http://www.rollyestream.net/archives/Rollye090415.mp3
And be sure to visit Rollye at her website!

COMMENTS ON THE ROLLYE JAMES SHOW with UNCLE RICKY, September 4, 2015
---