TOP STREAM 32Kbps (14 Khz)

Richard W. Irwin and John A. Craddock as Grady Grit,
WYCL York SC 1972 (24:35)
. . . Let me ask you this, Mr. Irwin - where would this country be without this great land of ours? . . .
For a period of the time when I was Program Director and Morning Dude at WYCL/York, S.C., I had the good fortune to work with John A. Craddock, who was employed as our News Director. For several months, John contributed his wit and talent to create Grady L. Grit every morning around 7:45 AM.
This is a composite of nine different performances from December 1972, all typical of the regular morning shtick. It was easy for me - John did all the work. Often, I had no more than the punch line a few minutes before airtime. We pretty much ad-libbed each visit from the tobacco-chewing hayseed who always called me "Mr. Irwin." I never saw John when he did the Grit character. He did it from the newsroom, around the corner.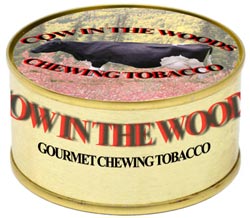 Grady's Favorite!
The bit was John's idea in the first place, but after a few months, he tired of it. He decided he wasn't paid enough, or didn't get enough recognition for his efforts. He would only be satisfied if he got 200 letters and postcards asking for the return of Grady Grit. So, we invented a gag whereby his boss, (Tuffy McCallister) re-assigned him to first shift, so he couldn't be on the morning show any more. I don't remember if we ever got 200 pieces of mail, but I know we eventually stopped doing the bit - the last one concludes this composite.
I also don't remember if John left first, or if I did. I went to WJAR (Providence, RI) in the latter part of 1973, and I think (not sure) that John and his wife had moved to St. Louis, where he went to work for an advertising agency. I also think I heard him do something similiar to his "Grady Grit" character in a series of national radio commercials for Nike.
The jokes are old, the humor is dumb, but I've often wondered what happened to John aka Grady. I posted this exhibit on January 8, 2006, and received mail from John on January 9, 2006. He's better known today in St. Louis as Frank O. Pinion. I've also talked to John, and we've both agreed that he really was a funny guy, and a damn good news director, too...