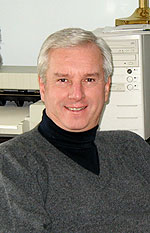 Pete Rossi
Peter Rossi

writes:
I started listening to radio in the early fifties on a crystal set with an ear plug. I could pretend that I was doing homework or sleeping while I was listening to the greats. During my school years (1950 - 1962) I switched back and forth from Joe O'Brien and his comic foil side kick, Benny, on WMCA and Herb Oscar Anderson on WABC in the mornings. Throughout the day, it didn't get any easier, switching between Jack Spector on WMCA, Ron Lundy and Dan Ingram on WABC and Ted Brown on WNEW. It didn't get any easier at night with Cousin Brucie on WABC, Murray the K and Jocko Henderson at WINS. It was all great. And I spent 11 months on WGHQ-FM in Kingston, New York in 1969, a 6PM - Midnight shift, six days a week, doing a checker board show, Woodstock period, ripping and reading news, spinning albums from comedy, easy listening to classical - but no rock & roll.
These recordings of the WCBS Radio Greats Weekend, 1991, the third edition, cover my favorite era. The tapes are a mixed bag of scoped and unscoped music with various Top 10 countdowns to fit the featured disc jockey. I recorded this on cassette tape over the air as it was happening, and I stopped and started the tape to cut music and commercials because I thought I would not have enough tape.
This is a true memory trip for the New York region listeners of that era and ReelRadio enthusiasts of those "Sweet Talkin' Guys". (Credit to Rhino records for the VHS tape of the "Sweet Talkin' Guys" that professionally puts this period into proper order.)
[Portions of the contributed exhibits have been digitally edited for online presentation.]
The Repository thanks Pete Rossi for sharing!