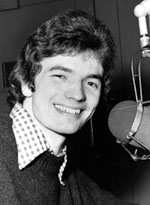 Steve Bleecker, WAXC 1975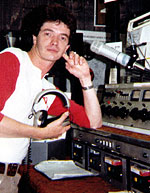 Steve Bleecker, WFLY 1982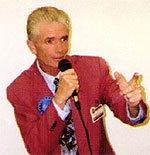 Steve Bleecker, 2008


Steve Bleecker writes that he was the luckiest kid in the world!
In the Summer of 1963 , I already knew what my life's career would be... and I was only 12! You see, my family never stopped moving — from town to town, from state to state. My Dad was a pretty damn good discount department store manager — SO good that he kept getting promoted — a new store, another location. I was up-rooted again & again!

In 1963 , we had just re-located to Vestal, N.Y. (Binghamton NY area). I was bored, no friends, and nervous about starting at ANOTHER new school , as "Summer Vacation" was quickly drawing to a close. The ONLY thing that had kept me occupied all summer was "That Radio Station" in Endicott, just across the Susquehanna — and it was only a quick bike ride to get there. I was at WENE, in the lobby, at least a couple times a week where I could look through the glass partitions and actually SEE the guy on the air. I won a contest and got the chance to get "inside" to pick up my prize, and meet "Sherwood", who I had been carefully watching all summer! The prize was a RADIO!! I knew what my "calling" was!

I'm retired now, in Palm Springs, Ca. I've had a "blast" doing what I love! I've worked at some great medium market stations in my career, including 98 JBQ, WGY-FM (Oldies 99.5), WFLY, WROK, WAXC, to name a few. I finished up at WSSV, Saratoga N.Y. , where I did fill-ins, and sales. I hope you enjoy my contributions. Remember — life is best — ON TAPE !
The Repository thanks Steve Bleecker for sharing!