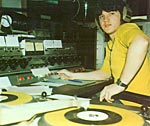 Tom Carter, KIKR, 1978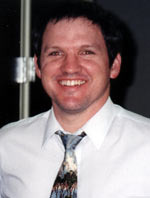 Tom Carter, today

Tom Carter started in radio just a little too late to work the Top 40 format at KILT and KRBE in Houston, but he learned a lot by listening to them.
In 1976, at age 16, Tom began his radio career 45 miles north of Houston in his hometown of Conroe, Texas. After school he would listen to Barry Kaye, Beau Weaver, Brother Jon Rivers and others as he drove to the studios of KNRO/KIKR to work the afternoon shift. Later Tom had the chance to work at KXYZ, KZFX and KLDE in Houston.
In 1990, Tom went to work at KSBJ in Houston as Program Director and afternoon host. After a few years in Nashville working for Morningstar Radio Network, Tom is back at KSBJ.
The Repository thanks Tom Carter for sharing!