Updated for 23 years
since 2/12/1996 -
There are 3569
selections online!
DECEMBER 20, 2020


LOGIN / LOGOUT

THIS IS IT! THE ORIGINAL RADIO AIRCHECK WEBSITE!


Welcome to The Reel Top 40 Radio Repository!
The Authentic Aircheck Museum
of Classic Top 40 Radio - Our 23rd Year!


The Greatest Radio of All Time!




WE RELY ON YOUR DONATIONS TO REMAIN IN OPERATION.


Last Update: DECEMBER 20, 2020

RealAudio is NO MORE!

As of June 1, 2020, the RealPlayer is no longer needed is listen to exhibits! All exhibits have been converted to M4A (AAC). To listen, you will need to install the VLC application; a link is provided below. When you click on the Play button at an exhibit, the audio will play through the VLC app.

Click here to be taken to the VLC download site.

Windows users please read the information on our Technical Support page about configuring VLC to play our audio streams.

PURPOSE Founded in 1996, this online aircheck museum is operated by REELRADIO, Inc., a non-profit 501(c)(3) organization. The primary function of REELRADIO is archival and educational. Our focus is Top 40 radio from 1955 to 1989. Our aircheck exhibits are recordings of one-time radio broadcasts, both full-length and "Scoped". Scoped airchecks are shorter in length and do not include musical performances.

We encourage users to offer comments on our exhibits and to participate in a dialogue about Top 40 Radio, the people, the music, popular culture and history preserved in these airchecks. REELRADIO endeavors to provide a forum for discussion, commentary, education, and critique.
---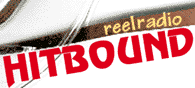 Fresh FAB 40
For The Week Beginning
June 2, 2019


June 6, 2019, marks one year since the passing of Uncle Ricky. In rememberance, Reelradio looks back at his radio career with this special recording of a young, 18 year-old Ricky at the helm of WIXE in Monroe, North Carolina. Please enjoy and remember Richard in the comments.
---
9/3
9/10
9/17
NOW

- Week ending September 23, 2023
If you are NEW TO REELRADIO, please try the TEST EXHIBIT before registration or payment.


Have questions?
Mailing Address?
Please review our
Subscriber News and FAQ.
Also hosted by REELRADIO, Inc.: WWW.JINGLES.ORG, and The WPGC Tribute Site
[EXTRAS] [COLLECTIONS] [SPECIAL REPORTS] [WINNERS] [LINKAGE]
"... Todd (Storz) and some others were sitting around figuring out what they could do on their station and they noticed that WDSU had a program called the Top 20. And they thought if the Top 20 was successful, that the Top 40 would be even better - and that's what they said - We're going to be twice as good as WDSU 'cause we're gonna play - The Top 40."
- Hon. Wm. L. Armstrong, U.S.S., Ret., Denver, Colorado
from Radio's Revolution and the World's Happiest Broadcasters


ANY COMMERCIAL USE OF ANY CONTENT FROM THIS SITE IS PROHIBITED.
Reel Top 40 Radio Repository ©1996-2019 REELRADIO INC.