TOP STREAM 32Kbps (10Khz)


. . . it's a combination of Rythmn and Blues and Country and Western music . . .
[Description by Uncle Ricky from notes by contributor Don Kent]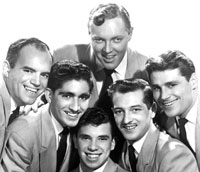 Bill Haley & The Comets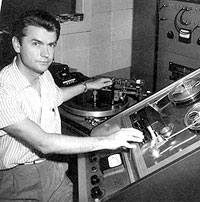 Sam Phillips at SUN

This is Hour Six of the First and Original History Of Rock And Roll, as broadcast by

KHJ

between 5 and 6PM on February 21, 1969. Our host is

Robert W. Morgan

.

Charlie Tuna

is heard in the opening break.

This original KHJ Hour introduces "rockabilly" and is an exceptional primer on the roots of what became known as "rock and roll", especially in Memphis. Included: Silver Yodelin' Bill Haley, Carl Perkins, Sam Phillips, Johnny Cash, Roy Orbison, Jerry Lee Lewis, and an introduction to the next hour, all about Elvis Presley.

And the aircheck itself is massive for memories. The Marv Howard 20/20 news (around 43 minutes in) includes Ronald Reagan commenting on problems at UC Berkeley, Art Kevin reporting on the Clay Shaw trial in New Orleans, and Bill Brown reporting on the Sirhan Sirhan trial in Los Angeles. We even get a spot for local Ford dealers from Gene Weed.

Recorded off the air on reel tape by contributor Don Kent, this program defined all the "music documentary" programs that followed. It was the first, produced by KHJ Program Director Ron Jacobs. Following the unprecedented success of this legendary broadcast, Jacobs left KHJ later that year. RKO made the show available to the other stations in their group, narrated by station-specific talent. When RKO was done with it, Drake-Chenault offered a re-recorded version in syndication three times between 1972 and 1982. An edited version (no jingle) of the last release, narrated by Bill Drake, was still in syndication as of 2006.

The morse code REELRADIO "copymark" included in this exhibit is a reminder that duplication and distribution for trade or sale is illegal and inappropriate. Tell your friends who want to hear this recording to subscribe to REELRADIO and support our organization.