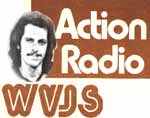 Gary Clayton from WVJS Music Survey, 1979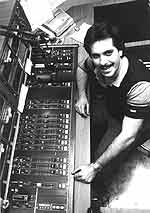 1984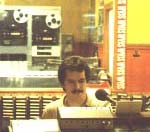 Gary Clayton began his broadcasting career shortly after his 18th birthday in 1972. He worked several formats, including A/C, Oldies, Country and Beautiful music in the Louisville market, to Top 40 and AOR in St. Louis at KIRL and KADI.
Gary says, "I was lucky to gain a vast knowledge of 50's and 60's music at an early age, jocking for my hometown station WXVW in Jeffersonville, Indiana." The Big X beamed their Gold of Kentuckiana format across the Ohio River to Louisville.
Gary was an air personality and Production Directory in Kentucky's third largest city, Owensboro, at WVJS and WSTO, a 100 kilowatt regional FM in the Evansville, Indiana ADI.
After moving into TV weather and ad sales, Gary worked for an ad agency and won copy-writing and production awards for WRBT, Evansville in 1990.
Today, he does some free-lance commercial production, and is also a sales rep for a wine and spirits distributor.
The Repository thanks Gary for sharing!