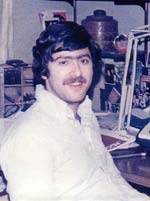 Peter about 1976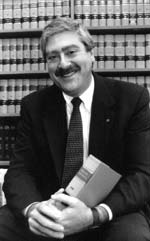 Peter Glazer,
Attorney at Law
2001

Peter Glazer loved radio as a teenager, but never got into the business.
He says, "Although I had long thought that being in radio would be great, I ended up getting a journalism degree and then going to law school."
He did work as a board operator at the campus station at the University of Oregon. Peter recalls that "due to problems controlling the mouths of students the year before, the station switched from rock with live announcers to classical music with recorded announcements (voiced by) one of the professors."
Peter volunteered in the promotions department of KGW radio in 1972, but he didn't stay long because he "got a paying job somewhere else". KGW offered him news and all-night-DJ positions over the next year or so, but he turned them down to stay in college.
He graduated in 1975 with a Journalism degree, and went on to law school, graduating in 1978. He became a deputy district attorney immediately out of school, and went into private practice in 1982.
Since then, Peter has been in private practice as a trial lawyer. He works and lives in Lake Oswego, Oregon, a suburb of Portland.
Peter is both a REELRADIO supporter and contributor, and writes that REELRADIO "no doubt brings great joy to a lot of baby boomers (and others)... I learned of your site when a newspaper columnist wrote about The Real Don Steele's stint in Portland. I remember him not so much from (KISN), but from KHJ, which at night, in the right kind of weather, we could hear up in the hills of Portland."

The Repository thanks Peter Glazer for sharing!