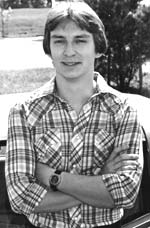 Baby DJ Lee Chambers
at WPGC, 1979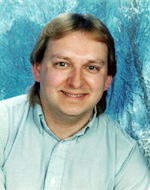 Large Lee
Star 98.7, Mid '90's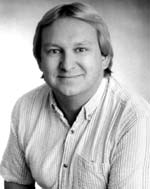 Large Lee
Coast to Coast on the Westwood One Network, Late '90's

Large Lee" Chambers considers himself one of the lucky ones to have grown up in New York during the peak of the Top 40 phenomenon. He listened to WABC religiously, never dreaming that, one day, he'd be doing for a living what he heard his radio idols do.
Lee has spent over three decades playin' the hits in Oldies / Classic Hits, CHR, Country, and Adult Contemporary at 66 WNBC / New York, KLAC and STAR 98.7 / Los Angeles, WPGC, WMZQ and Q107 / Washington, B104 / Baltimore, and throughout Southern California at KWIZ / Santa Ana, KEZY / Anaheim and KOLA / San Bernardino where he's hosted Sunday afternoons for nearly a decade.
"El Double E" is also a veteran of national satellite radio, having at one time been heard coast to coast on the Unistar and Westwood One syndicated 24 hour formats in Los Angeles on the Oldies Channel, the '70's Channel, and 'Groovin' Oldies'. His other network experience includes time at the Premiere Radio Networks in Los Angeles as well as Radio Marti at the Voice of America in Washington, DC.
For a period of five years, Lee was the New Media Director and Interactive PD for the ABC cluster of stations in Los Angeles, overseeing the web sites and streaming for KABC, KLOS, KSPN, and KDIS.
Lee's teaching credentials included Digital Media instructor at the CSB School of Broadcasting in Universal City and Pomona. CA.
In 2009, "Lee with a C" is the the Production guru in Los Angeles for Bonneville's 100.3 The Sound, KSWD.
The Repository thanks Lee Chambers for sharing!