TOP STREAM 32Kbps (8KHz)

Emperor Rosko Midday Spin, BBC Radio 1, London, September 27, 1969 (1:03:30)
. . . take it away Jimi, one time, yeah, Hit It . . .
[Description by contributor Mark Ogden]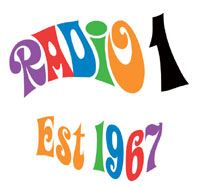 BBC Radio 1 Logo

Emperor Rosko

lets it all hang out during this high flying hour on a typically gray Saturday in London town from September 1969. The weather outside may have been dreary, but that posed no problem for the Emperor who, at times, rocks the needle up to "ten" on the energy meter with some of the most frenetic disk jockey patter yet heard.

Musically, we're winding it out in top gear with some very pleasing new and golden soul and emerging funk and reggae, an exclusive pre-release track from certain all-time rock heroes (as well as one from a latter-day villain), and one of our particular faves, pretty Miss Evie Sands, is singled out for especially tender treatment.

Listener dedications abound in the classic Radio 1 style, consuming airtime that would be devoted to commercial spots on a non-public station.

Leading off the hour is the rambunctious finale to the preceding show, unusually co-hosted by two British radio superstars, Kenny Everett and Dave Lee Travis. (Fellow Americans, please do not be disturbed by their loud remarks, they're just ribbing Rosko!)

Thanks to Scott Lowe for a version of this aircheck that is a bit longer and features much better fidelity.