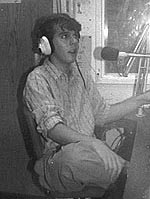 Scott Lowe at 16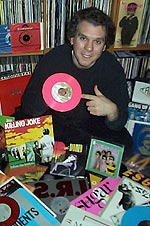 Scott Lowe & his vinyl, 2007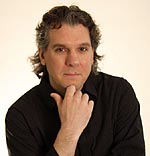 Scott Lowe, 2009


Scott Lowe's interest in radio took off in the mid 70s (at age 4), while he was glued to a transistor radio listening to Top 40 WEEX in Easton, PA. A few year's later, his parents moved closer to Philadelphia and his favorite stations included: Hot Hits WCAU-FM, WMMR and Rick Carroll's "Rock of the 80's" format on WIFI.
While in the eighth grade, he started hanging out and doing shows for the campus station at Trenton State College, WTSR. His professional radio career started at WBUX Doylestown, PA and WPST Trenton, NJ, both while still in high school.
In the mid 90s, Scott went to Philadelphia to join the airstaff at WXPN and did both on-air and production for rock outlets WPLY and WYSP. He also spent fours years in Los Angeles, hosting a free-form music program at FM 89.3/KPCC, and he was Production Director for Modern Rock Y107.
After L.A., he returned to the east coast for nights and imaging Production at heritage CHR outlet, B104 (WAEB-FM) in Allentown, PA. Most recently, he was the nighttime host for WHTG-FM in Asbury Park, NJ.
Scott often calls himself a Radio Archivist and a Pop Music Historian, with a vinyl record collection of over 10,000 discs.
In 2006, Scott co-founded a production company and has been involved with developing several video projects, including a feature length film.
The Repository thanks Scott Lowe for sharing!