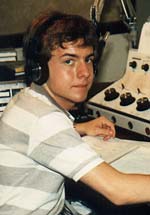 Rob Calhoun, 1985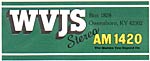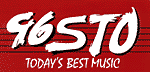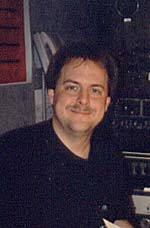 Rob Calhoun, 1998

Rob Calhoun (RadioRob) says he's loved radio since he was born.

I got my start at simulated bigtime radio when I was 16 years old. I was entrusted with the coveted Sunday Morning Drive Time Shift at WVLK in Lexington, KY. I was the one who ran "The Christian Hour", a program which ran only fifteen minutes and played gospel favorites like "Tennessee Ernie Ford sings with The San Quentin Prison Choir." I graduated from that to being an all-around utility dude.
My first chance for normal hours was at WVJS in Owensboro, KY., the place to learn how to do radio — and I did — becoming afternoons and Assistant PD. Sadly, I entered this business during deregulation and the Telecom Bill. After four years, a new GM eliminated my position for automation. I wound up working for The Cromwell Group's WKCM/WLME in Tell City, IN. Details of that time of hell could be used as a screenplay for "Pulp Fiction II". I stepped away from radio for a bit only to return to CHR 96STO (WVJS' sister) Evansville, IN/Owensboro, KY. First middays and then to nights (my dream gig).
Life was nice but the Telecom Bill headed its ugly rear once again. The new owner hired a GM who was able to do what a fire in 1964 and a tower collapse in 1983 couldn't do: bring WSTO to its knees! I was staff casualty number 25, I think. After a two week vacation through the North Carolina mountains and coast scanning the radio dial, I determined radio was a "vast wasteland" with a few exceptions like Jackson Armstrong at Oldies 93 in Winston Salem, NC. I returned to Owensboro and went to work with my former WVJS boss Joe Lowe. I handle audio/video needs for The Executive Inn, a 640 room hotel/convention center and do freelance voice work.