TOP STREAM 32.0Kbps (10hz)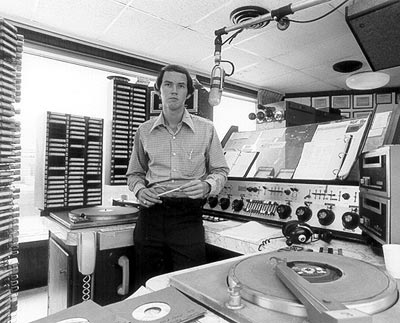 John Butler, KLIF circa 1970

. . . This is Linda Ronstadt, a good-lookin' chick, with the number six song on the original Top 40 . . .

[Description by Steve Eberhart]

This is from the reel-to-reel aircheck machine at KLIF in October, 1970 and features KLIF's full-time part-time (swing) DJ, John Butler.




UNSCOPED!

It's all here, just like it was broadcast originally. But the music licensing and performance people insist we pay them for the rights to present these programs here. Your tax-deductible

contribution to REELRADIO, Inc.

helps us to continue operating this Repository.

John was a fulltime weekend jock who did fill-in duty and production work for KLIF. In the early 70's, he was one of KLIF's most popular DJ's among young listeners.

This tape is a night shift as John fills in for legendary KLIF jock Mike Selden. Great tunes, great spots, great jingles, great newscasts! KLIF was still cookin' in 1970. You'll dig this one.

---