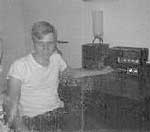 Shel Swartz listening to WRKO in 1968.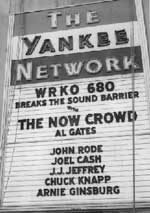 One of many wonderful WRKO pics from Shel's website!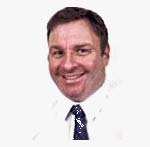 Shel Swartz today.

Shel Swartz operator of WRKO.ORG, writes:
"As a child growing up in suburban Boston, I cannot remember when I was not fascinated by radio. I was unusual for a person my age, as unlike my peers, I listened not only to the local Top-40 giant WMEX, but also to WEZE-1260's beautiful music format, WHDH's MoR format, and WBZ's so-called Chicken Rock format, which evolved from its MoR roots, as Top 40 became popular.
I also enjoyed MoR-Talk WNAC, and when it became WRKO in 1967, I became mesmerized. Although I loved the fun of WMEX's Arnie Ginsburg and the rest of that station's crew - including newsmen like Bill Tower - WRKO presented a more regimented format of music, with credible jocks, who truly knew how to communicate not only with teenagers, but with adults. It was that exceptional talent which boosted WRKO from worst to first within just a few weeks of its inception!
I ended up in radio, working at WMRC/Milford, MA, WFTN/Franklin, NH, and then moved to Florida, where I worked in W. Palm Beach stations: automated Top 40 WNGS (now WOLL), and at news-talkers WPBR and WJNO. Every radio position I attained was influenced in some way by WRKO, and I feel highly privileged to be not just a fan of, but now a colleague and friend of, such luminaries as Arnie Ginsburg, Chuck Knapp, J. J. Jeffrey, Joel Cash, and so many more. As Justin Clark said as he played the last record on WRKO in 1981, Thank you, New England!"
and the Repository thanks Shel for sharing!