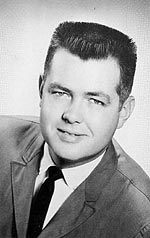 Terrell Metheny, Jr., 1960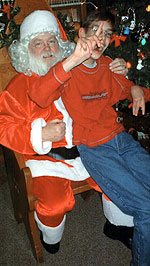 Terrell Metheny playing Santa for one of the "special kids" at his church.


Even in retirement, because of his thorough knowledge and experience in all phases of broadcasting, Terrell L. Metheny, Jr. is sought as a "trouble-shooter" by managers/owners with special needs.

Following a decade of achieving top ratings on the air in such diverse markets as Nashville (Ronn Terrell) and Milwaukee (Mitch Michael), Terrell left the air to devote full-time to his position of Vice President Programming, WKLO. His final regularly scheduled broadcast is part of this collection.

From Louisville, Terrell became National Program Director of Southern Broadcasting Company and Program Director of WMCA, New York. During his tenure at the helm of programming at WMCA, the station became the #1 music station in NYC.

He later added sales training and experience to his resume and became a top billing sales person. Now with the combination of on-air, programming and sales experience, Terrell became a General Manager and, at times, part owner of ten different stations over the remainder of his career. In each instance, ratings and sales climbed impressively.

His civic contributions throughout his career have produced walls filled with commemorative plaques. His serious involvements include being a Licensed Lay Eucharistic Minister in the Episcopal Church.

The Repository thanks Terrell Metheny for sharing!