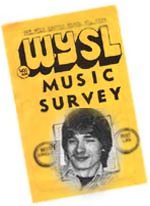 Tom Tiberi, WYSL Buffalo Music Survey, 1979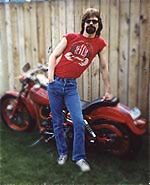 Slickdaddy Tom, 1993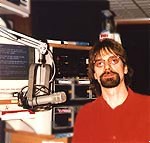 Slickdaddy Tom, 1997

Tom Tiberi first got turned on to airchecks in 1975 as a "gawky teenager and radio freak" growing up in Buffalo, NY.
In April of 1998, Tom wrote:
"As it turns out, most of my radio idols are from the west coast. I mailed away for tapes of all my faves: Real Don, Tuna, Machine Gun Kelly, Robert W., Shotgun Tom Kelly, Beaver Cleaver, Humble Harv, etc., etc. My goal was to make it to KHJ or B-100. But I guess I was born too late. I started in radio in 1979 .. the tail end of the great top 40 stations. DAMN!!!!!

I was a weird kid. The tapes in my collection are more than just airchecks, they are part of my boyhood. These are my heroes — the guys I imitated, and wanted to work with, someday. I am in my mid 30's now and still get a charge out of these airchecks. I know you will too.

I would like to give credit to the original source of my collections. The only two still in biz are California Aircheck & Tom Konard's Aircheck Factory. You can purchase good quality cassete airchecks from their huge catalogs for a few bucks a tape.

I am currently back in radio and working 7-mid at WGRF/97 ROCK in Buffalo, NY."

Tom Tiberi on WGRF Buffalo 1997 (3:49)

The Repository thanks Tom for sharing!