TOP STREAM 32Kbps (10KHz)

Richard Fatherley - Storz Broadcasting Revolution From The Great Plains (36:51)
. . . Top 40 was not a blinding revelation in a bar . . .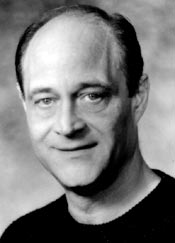 R.W. Fatherley
[Description by Uncle Ricky]
This scholarly presentation by Richard W. Fatherley (d. March 8, 2010) includes extended remarks and Fatherley's original treatise for the Great Plains Radio Symposium at Kansas State University on April 28th, 2006.
Fatherley begins with some personal history, detailing his experience as a veteran radio broadcaster in the Top 40 format, followed by a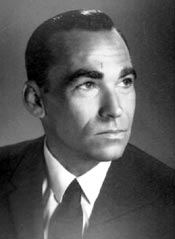 Todd Storz, 1961 Post-World War II retrospective, tracing radio's evolution from the days of network programming to independent operations, and the rise of television in broadcast journalism.
There's a lot of excellent background regarding the origins of the Mid-Continent Broadcasting Company, KOWH, WTIX, WHB and the Top 40 format, including a biography of Todd Storz. And even if Top 40 wasn't born in a bar, you'll learn how a German brewmaster was indirectly responsible for the radio revolution that began in Omaha. You'll also hear Fatherley recount the history-making stunts and media mischief of the original Top 40 radio station.
Many may recognize Richard Fatherley's voice; he appeared on numerous nationally-distributed radio announcements. Fatherley continued to work on his book about Top 40 radio and the contributions of Todd Storz until his death.
REELRADIO has additional exhibits related to this topic: