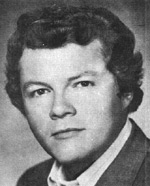 Lee "Babi" Simms,
KRLA 1971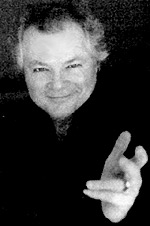 Lee Simms
courtesy Ben Fong-Torres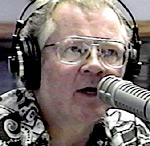 Lee Simms
KOOL 1994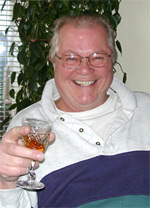 Lee Simms
At Home, 2005

Only 16 in 1961, LaMar Simms quit high school and started his 40-year radio career as Hot Toddio On The Radio at WTMA in his hometown of Charleston, S.C. His best recollection is that he worked at 35 stations in 22 markets. He was known as Lee Simms or Lee Baby, a nickname given to him by PD Woody Roberts at KONO in San Antonio. He had 41 jobs, working at some stations twice, and was fired 25 times. Lee says, "I guess I really wanted to be a DJ, but I never accepted an insult from anyone."
Top 40 Programmer George Wilson became an early mentor when Lee joined WMBR/1460 in Jacksonville, Florida in 1963. He worked at WLOF/Orlando and WSHO/New Orleans (the only time he was a PD) and WIST/Charlotte before Wilson set him up at KRIZ/Phoenix in 1964. He was there for 18 months before he started moving back and forth between KONO/San Antonio and WPOP/Hartford in 1966 and 1967. He joined WKYC/Cleveland in 1968. His annual salary was $18,000 and it was the first time he had worked with a board operator. Regarding that experience, Lee says, "It's impossible for an engineer to hear what's in your head." Six months into the Cleveland gig, everyone was fired, and Lee went home to Charleston. A few weeks later, Wilson called again, and Simms was off to San Diego and KCBQ, working with programmers Mike Scott and Buzz Bennett. When Scott left for WJBK/Detroit, Lee moved again.
With the exception of WMYQ-FM/Miami and WGCL-FM/Cleveland, Lee Baby worked most of the Seventies in Los Angeles, twice at KRLA. He was 27 in 1971 and making about $30K annually. He moved to KROQ until his paychecks started bouncing, then he moved to Miami. Lee returned to KRLA as Veterinarian "Doctor Matthew Frail" in 1975, and did a two-hour "audition" on KMET. Following six-months of a morning show in Cleveland, circa 1976, he did two nights on KTNQ in Los Angeles, and then went to Honolulu as the guest of Wally Amos. He stayed five years, working at KKUA, KORL, KDUK and KPOI. Lee says, "I sometimes think that some guys hired me just so they could add their name to the long and ignoble list of others who had fired me."
In 1982, Lee returned to the San Francisco Bay area and KFOG-FM until 1985 when he got a "nice 3-month contract" at WLVE in Miami. He moved back to Northern California and stayed at KKIS/Concord, KRPQ/Rohnert Park and, by 1992, KYA/San Francisco. He was off to KOOL-FM in Phoenix for big bucks — and 90 days to #1 — in 1994. And then, in 1997, Steve Rivers connected him with KISQ-FM in San Francisco, where he played R&B Oldies for 4.5 years — the longest gig of his career. He was happily retired in the hills overlooking San Francisco. Not surprisingly, he hadn't saved much sound over the years, but he shared everything he had with REELRADIO.
On January 28, 2015, Lee Simms ended his life. He had been fighting prostate cancer for several years. He was 72, and survived by his daughter, Kim Simms.
The Repository thanks Lee Simms for sharing!