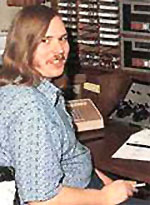 KTLK, Denver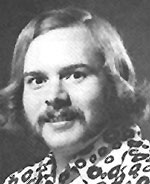 WCFL, Chicago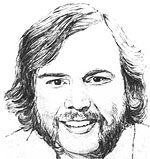 WPGC, Morningside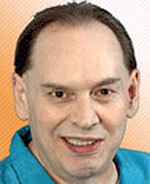 WOGL, Philadelphia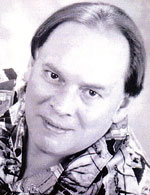 See Ya - Bye!

Introduction by Scott Lowe
I got to know Big Ron O'Brien (October 24, 1951 - April 27, 2008) when he returned to Philadelphia in 1996. Thanks to Big Ron's mother Phyllis, along with Matt Seinberg at Big Apple Airchecks, Rochelle Rabin and a few others, including consultant J.R. Russ, I somehow got the privilege of obtaining and sifting through his life's work and archiving it for the rest of the world. I wish to thank those of you who felt I was qualified for this task.
There were over one-hundred reels in Big Ron's collection, about eighty-percent of them were not labeled. This actually made the dubbing process lots of fun, since I never knew what I was going to hear each time I would thread the next tape on the machine. All I needed was a sports score or a news headline and the Internet to identify the exact date of the aircheck. Some headlines took longer than others to check out. Ron also had a lot of aircheck material on CD. Unfortunately, none of that is included here, because they were stored with his music collection, which was sold before anyone realized all that was there.
I like to think of this project as something like when they digitally restore old movies in Hollywood. Much care has been put into each transfer with the highest degree of scrutiny, and has been rendered with meticulous care. I had to add leader tape to most of the reels and fix more than a few splices.
There was great attention to details for each tape, such as re-aligning the azimuth of the playback heads to maximize frequency response and keeping the heads super clean. Tape decks were connected directly into a professional computer audio interface (not cheapo sound cards). None of the audio was passed through a mixing console, processor or anything else that might add noise or loss.
Some of the reels were originally recorded on a consumer quarter-track stereo deck and the rest were either professional full-track mono or half-track stereo. There were many cases where Ron attempted to record over an old full-track tape using a quarter-track deck. Luckily when you do that, some of the previous recording still remains on part of the tape. I like to refer to these as hidden recordings, tapes that Ron attempted to record over, but, with the right playback machine, they can be retrieved. Otherwise, several of the above airchecks (including a few from KUDL and WCFL) would have been lost forever!
Also included here is audio that Matt Seinberg acquired from Ron shortly before his passing. Craig Allen also contributed a few unscoped items that he personally recorded off the air in Philly. There were a few stations that employed Ron that were not represented, so I added a few extras from my own collection to make the archive complete.
The Repository thanks Big Ron O'Brien's friends for sharing!